Industrial all-in-one computer used in CNC machine tools
With the continuous improvement of modern machining requirements for complexity, precision, large-scale and automated equipment, CNC machine tools are increasingly widely used. The industrial computer integrates the input and output devices in the traditional CNC machine tools with the functions of the control center, and easily solves the problems of human-machine interface, programming, network communication and so on. Compared with traditional CNC systems, modern CNC machine tools are more suitable for the development of CNC technology such as the Internet, openness, high precision, and high speed. It is a masterpiece of perfect integration of precision machinery and computer technology. CNC machine tools truly realize processing automation and greatly reduce product quality defects caused by differences in the level of operators. The wide application of CNC machine tools has become an inevitable development of the modern machinery industry.Industrial all-in-one computer used in CNC machine tools.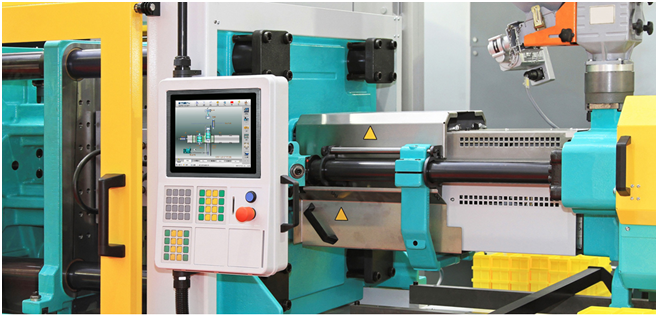 In order to ensure the preventive maintenance of the machine, Qianhai Gole tailors the intelligent system of CNC machine tool equipment according to the specific needs of the manufacturer, realizes the preventive maintenance of the CNC machine tool, and improves the efficiency of the automatic production line. Higole pays attention to the overall details, the whole machine is designed with high dust resistance, and supports OEM customized services of various sizes. In order to meet the development requirements of CNC incoming line and networking, an open structure system has become the development trend. Qianhai Gole series products The computer machine is designed with multiple serial ports, and the I/O interface is rich and easy to expand. Through a series of design standards such as durability test, ESD test, temperature and humidity test, salt spray test, high-altitude test, dust test, vibration test, impact test and accelerated life aging test, to ensure the long-term and high-efficiency of Qianhai Gaole machine Stable and continuous work to meet the configuration requirements of customers' practical applications, and fundamentally meet the diverse needs of customers.
The Android industrial all-in-one machine designed and produced by Higole is equipped with a 10.1-21.6-inch 1920x1080 (FHD) high-definition display screen, and comes with 1 RS-232, 2 USB3.0, 2 USB2.0, and 1 HDMI high-definition interface. , 1 RJ-45 Gigabit Ethernet port and other rich interfaces, which can expand external functions. Supports clock timed power-on and network remote wake-up. With its excellent performance characteristics, RK3568 supports Android 11 and linux systems, mainly for IoT gateways, NVR storage, industrial control tablets, industrial testing, industrial control boxes, karaoke, cloud terminals, vehicle central control , therapy, education, 3D printing, industrial manufacturing, smart home and other industries customized market.